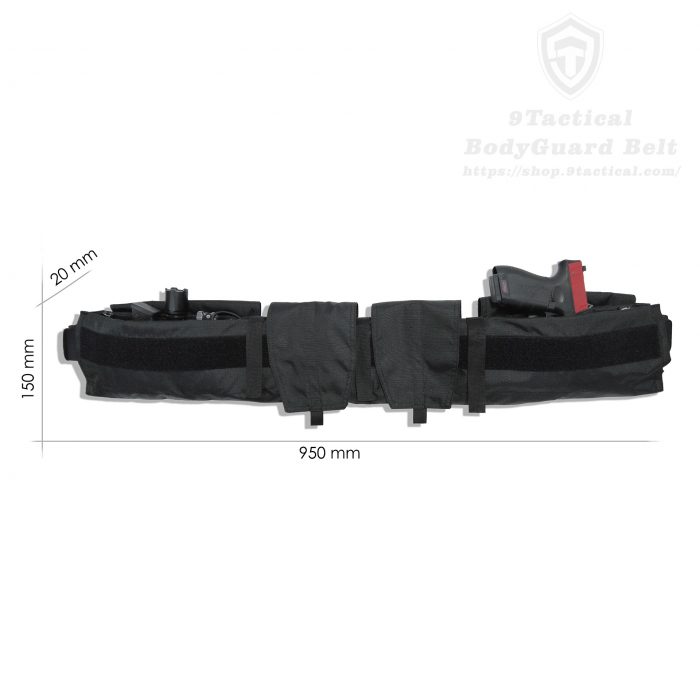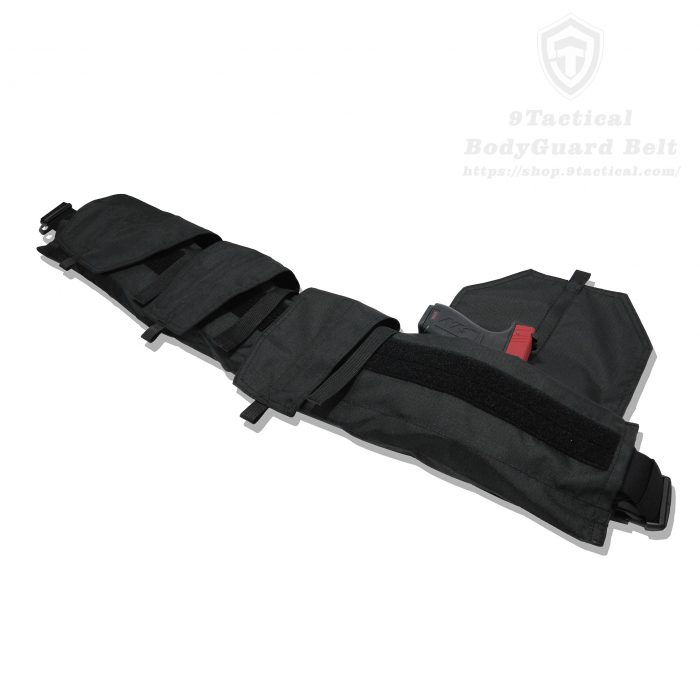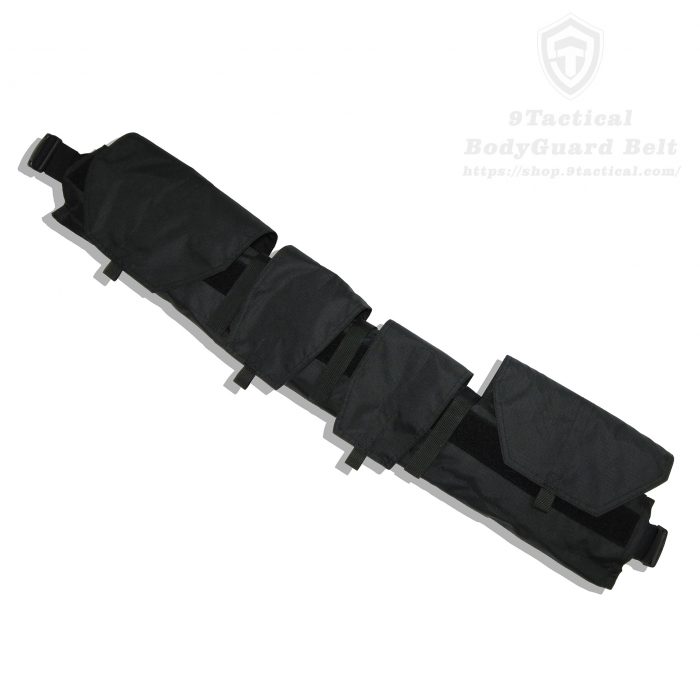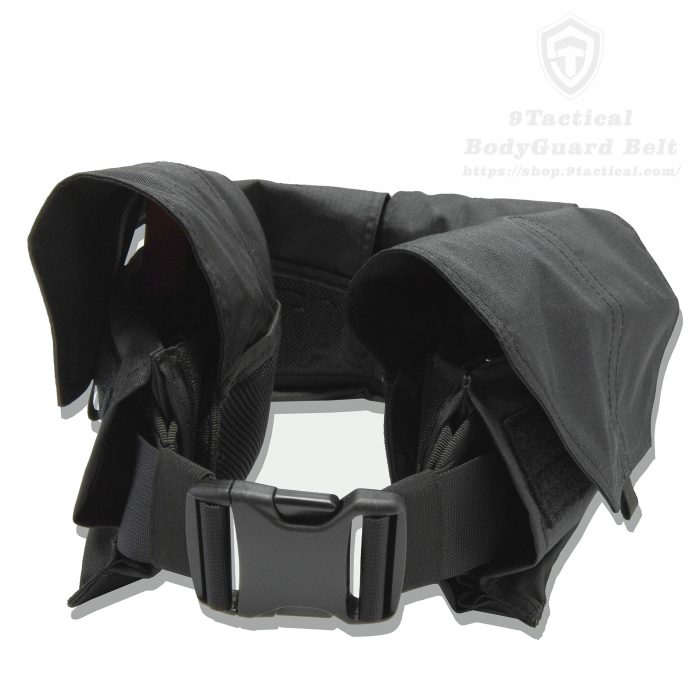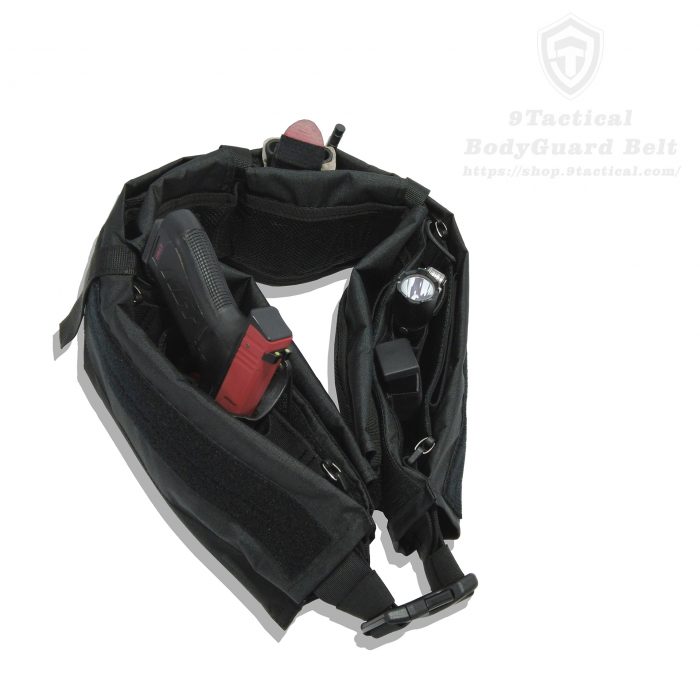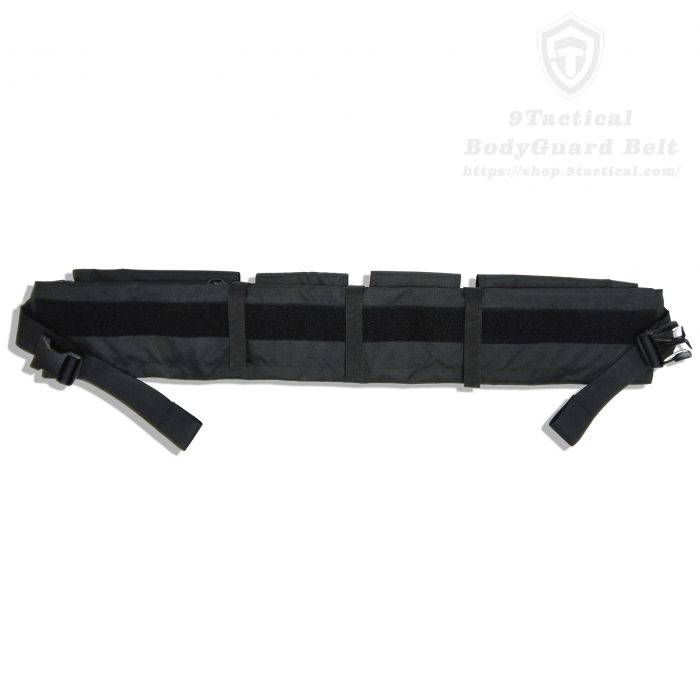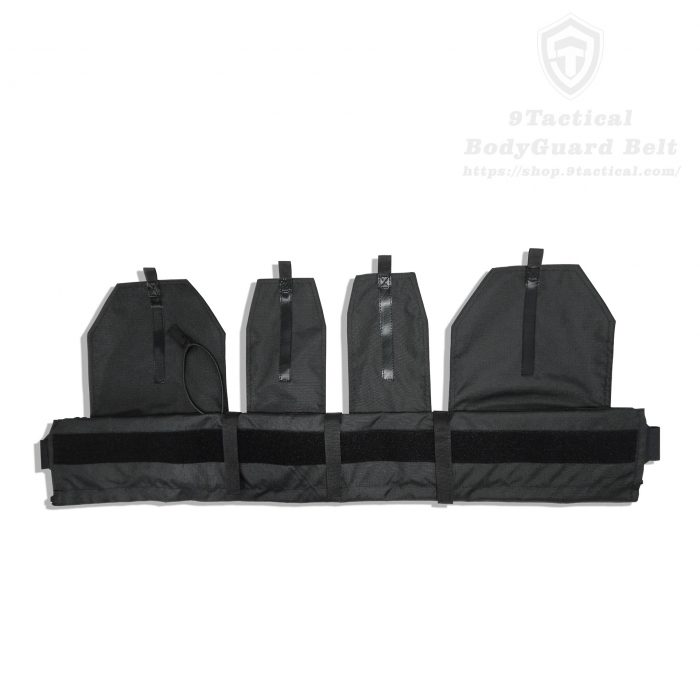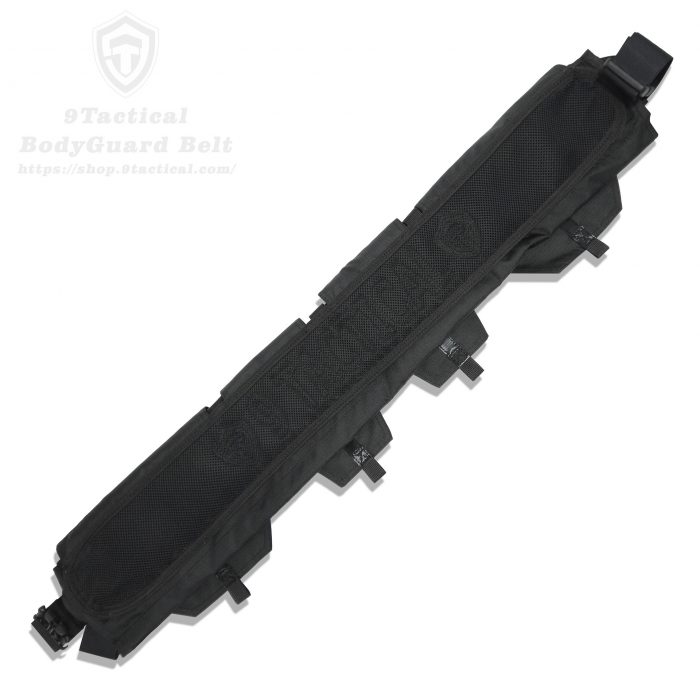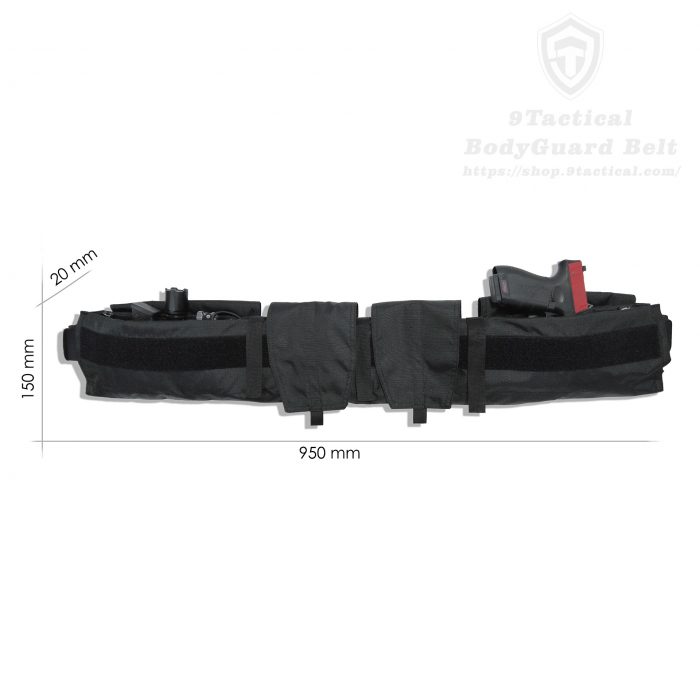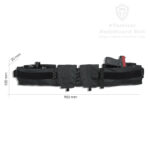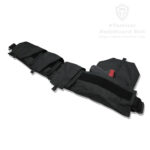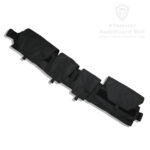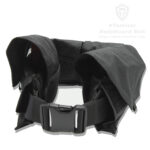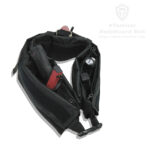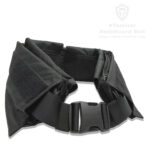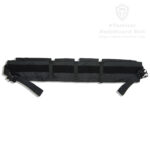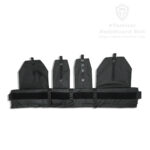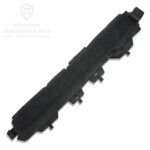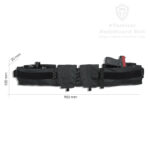 BodyGuard Belt
€85
9Tactical BodyGuard Belt is a product of collaboration from a group of international experts in the field of personal security and 9Tactical design team. A belt for bodyguards by 9Tactical boasts a number of irrefutable advantages in relation to other unloading belts due to its unique design.
The build of tactical unloading belt for bodyguards BodyGuard Belt by 9TACTICAL features a system of 10-centimeter elastic band straps, allowing it to cover the waist as tightly as possible. At the same time, all wearable items are secured firmly in the spacious pocket.
Availability:

2 in stock
SKU:

bodyguard-belt
Category: Belts
Description
9Tactical BodyGuard Belt. Tactical unloading belt for a bodyguard.
BodyGuard Belt characteristics:
Width: 150 mm.
Thickness: 20 mm.
Length: 950 mm (range of adjustable coverage 950 – 1520 mm).
From the front this bodyguard belt looks like a regular belt, it will not give away any of its "special" qualities even when worn under an open jacket or coat, but only in case your wardrobe is fit to wear body armor, weapons or similar armaments belts. If you're wearing slim-fitted clothing this belt might not be the best for you. Moreover, just the idea of carrying short-barreled weapons in tight outfits seems pretty suspect. You would probably be better off with a small stylish gun bag equipped with a rapid weapon extraction feature.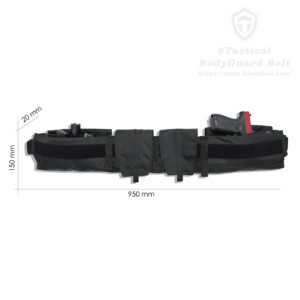 Wide Velcro panel stretches across the entire length inside the tactical belt, providing for convenient attachment of additional pouches. You can use pouches that come with the set or others from third party manufacturers and have the ability to store all wearable equipment items according to your specific individual preferences.
The belt also features two quick-detach components for attaching standard holsters and pouches made from plastic, Kydex and other materials allowing you to attach any holster that you are already familiar with to the belt with ease. This design solution also greatly benefits the comfort of left-handed users and allows to carry a second (spare) smaller handgun.
The belt lets you carry the largest possible amount of the required gear. You can easily store and get out such essential emergency medical supplies as Combat Application Tourniquet (CAT), bandages, hemostatic agents, individual first-aid kits by using either right or left hand.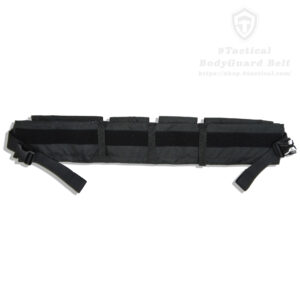 Extend the life of your pants, coats and jackets thanks to the belt's soft yet highly durable materials that will prevent excessive rubbing between lining of your jackets and other fabric against wearable items and sturdy fittings, of which there are plenty of on classic unloading belts (metal buttons, rigid straps with fasteners, edged external flaps, etc.)
Due to its elastic structure the belt fits very comfortably when worn behind the wheel, during physical activity, essentially providing very solid support for the lower back, which is crucial for people who have to wear body armor or carry heavy weapons for extended periods of time.
The belt features quick-detach flap system that is jointed with ventilation mesh on the inside of the belt, which means that with very little effort you can detach and wash all outer fragments of the belt without taking apart its main "loaded" part. Your belt will be clean and ready to go in no time, because of the flaps design simplicity and the lightweight materials used. The flap system is designed in such way that even when you take off your coat, closed flaps cover the visible gear parts, while you maintain easy access to all of your wearable equipment. Good for the times when you're on your "own turf" e.g. office, home, protected area. Your appearance will be less unnerving to the people around you – colleagues, friends and staff.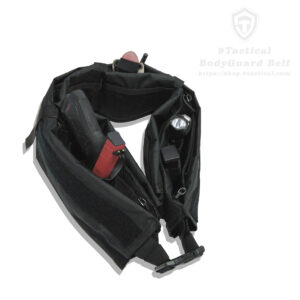 Besides short barreled guns, additional ammo and flashlights, the belt is versatile enough to fit full clips for AR/AK type firearms, as well as additional SMG clips, extra batteries, power banks, etc.
The belt's width is similar to any standard classic belt, but its usage is far more seamless, because there are no mounted pouches. The effect that it has on both the body and the clothing fabric that it comes in contact with is very gentle. It has a solid surface, therefore nothing sticks out or bulges from under the jacket.
The belt is equipped with reliable high-quality Woojin Co. fittings. The bodyguard belt is made from durable wear-resistant micro ripstop nylon. Extra support power straps feature special wear-resistant Velcro that does not stick to ordinary clothes. When folded, the belt is tied with a special elastic cord and with closed flaps it looks rather "peaceful", definitely does not attract additional attention from the people around you.